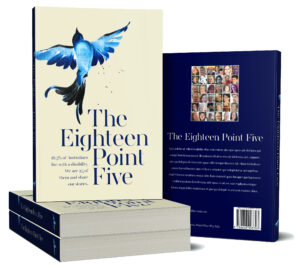 Please have a read of the reviews of our book.
Would you like to provide your own review?
Please fill out the form below, and we will be in contact.
Dr Emma Goodall - Autism Consultant.

Voices can be privileged or marginalised, but only when we hear from disabled people can we truly connect with their stories.'Perspective is a powerful thing', and this book provides 25 stories reflecting a range of experiences and events from a lived perspective of disability, both seen and unseen. This book provides a window into other people's lives, both joys and challenges, and that perspective really is a powerful thing, showing that to be disabled is to be human.
Share this page with the people you know