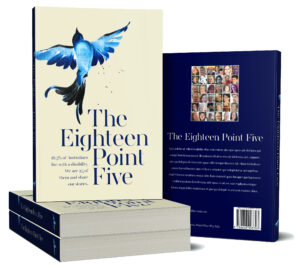 Our audiobook for the visually impaired is currently under development, and five chapters are complete.
This book will be available to any customer that has previously purchased either the printed or electronic version. Click here for a list of ways to buy our book or purchase now from the BookPOD.
Please email proof of purchase to audiobook@eighteenpointfive.com.au.
We will keep you informed of the progress of the audiobook, and provide it when available.
Share this page with the people you know