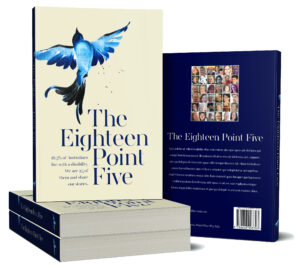 Please read our Frequently Asked Questions, and if still have a question, please contact us.
What is this purpose of this website?
To share the exciting news about our new book 'The Eighteen Point Five' and how to order.
What is the book?
This book is a compilation of 25 encouraging and honest stories of those facing life with a disability or a disorder.
Why the book?
After reading 25 books about living with a disability, John concluded that unless you were already famous, you had little chance of being published. He started the book project and looked for 25 people with a disability or disorder.
Why is the book named "the eighteen point five"?
We love the name 'the eighteen point five', as 18.5% of the population in Australia have a disability or disorder.
What experience do you have in running projects?
John has extensive experience running projects in such organisations as Origin Energy and SA Police. An accident forced him out of paid employment.
What experience do you have in running a book project?
None.
Which disabilities are in the book?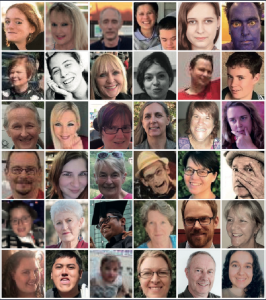 The Australian National Disability Services website provides ten different classifications of disability, and we include all ten in the book.  
They are
Intellectual
Physical
Acquired
Neurological
Deafblind
Vision
Hearing
Speech
Psychiatric
Developmental delay
When was the book be published?
September 25 2020 – click here to buy the book.
Share this page with the people you know